BKW Concrete, Inc. has been serving the North Bay's concrete construction needs for over 35 years.  We believe our success is measured entirely by the satisfaction of our customers.  Whether you're a commercial contractor, a residential builder, or a homeowner who desires improvements to your existing property, you can trust BKW Concrete to provide the highest quality craftsmanship for your project.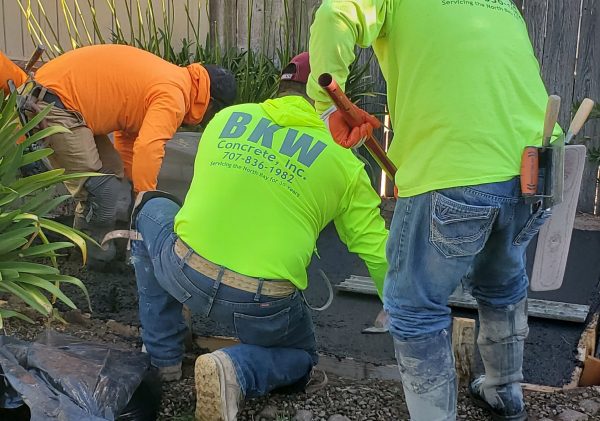 BKW Concrete, Inc - The Best Team In the Industry
As a family owned and operated business under the leadership of Willie Rietman, BKW Concrete has a developed a team of craftsman that pride themselves in providing our customers with the highest quality product.  With exceptional knowledge, extensive experience and consistently superior results, our team looks forward to turning your ideas and plans into your reality.
Full Range of Concrete Construction Services
BKW Concrete, Inc. provides services in all phases of concrete construction.  This includes commercial projects such as industrial and multi-unit buildings, residential builds from foundations to all site work, and specialty concrete projects with stamping, staining or other special finishes.  Our highly skilled team is ready to take your project to the next level.